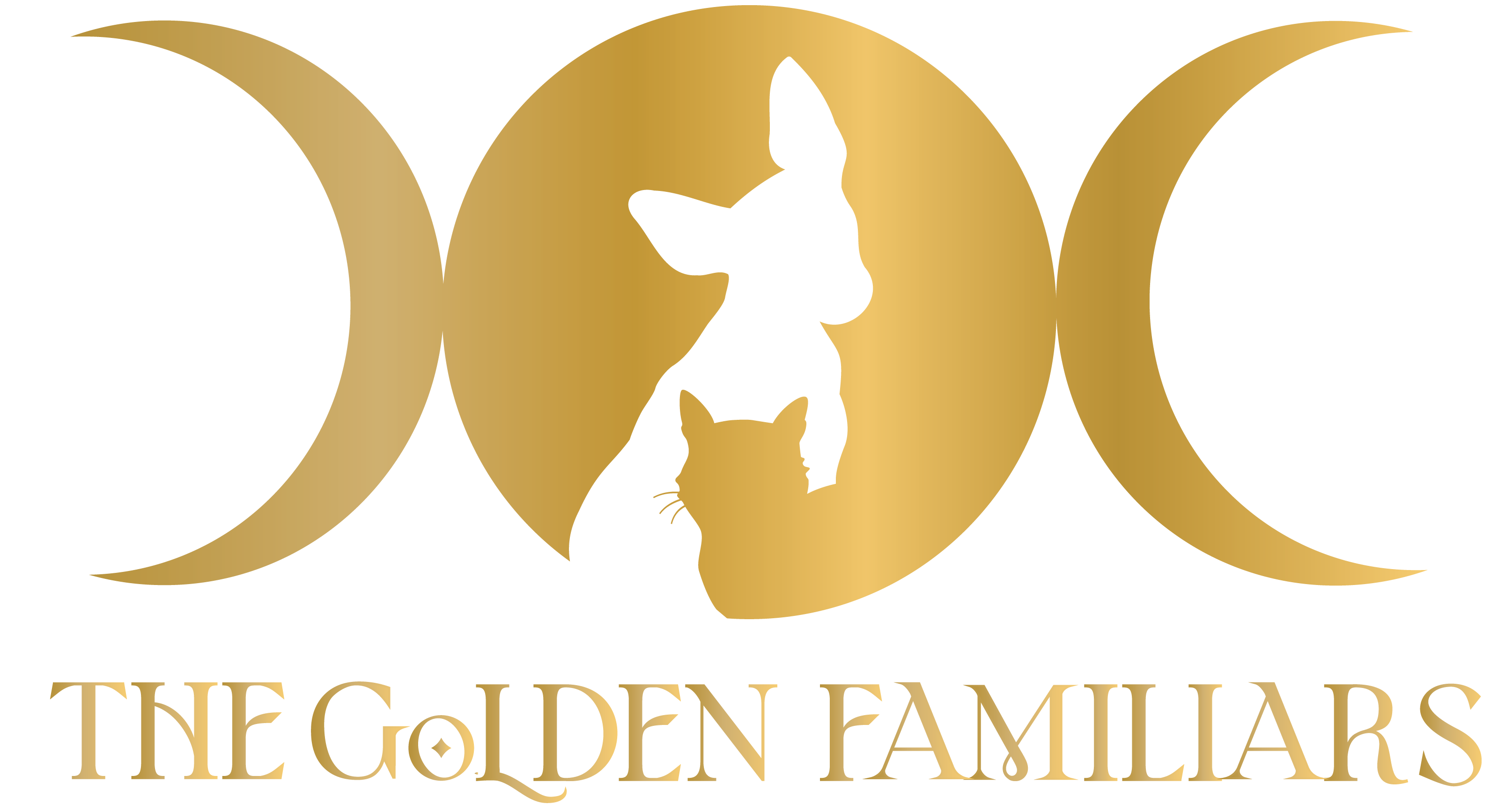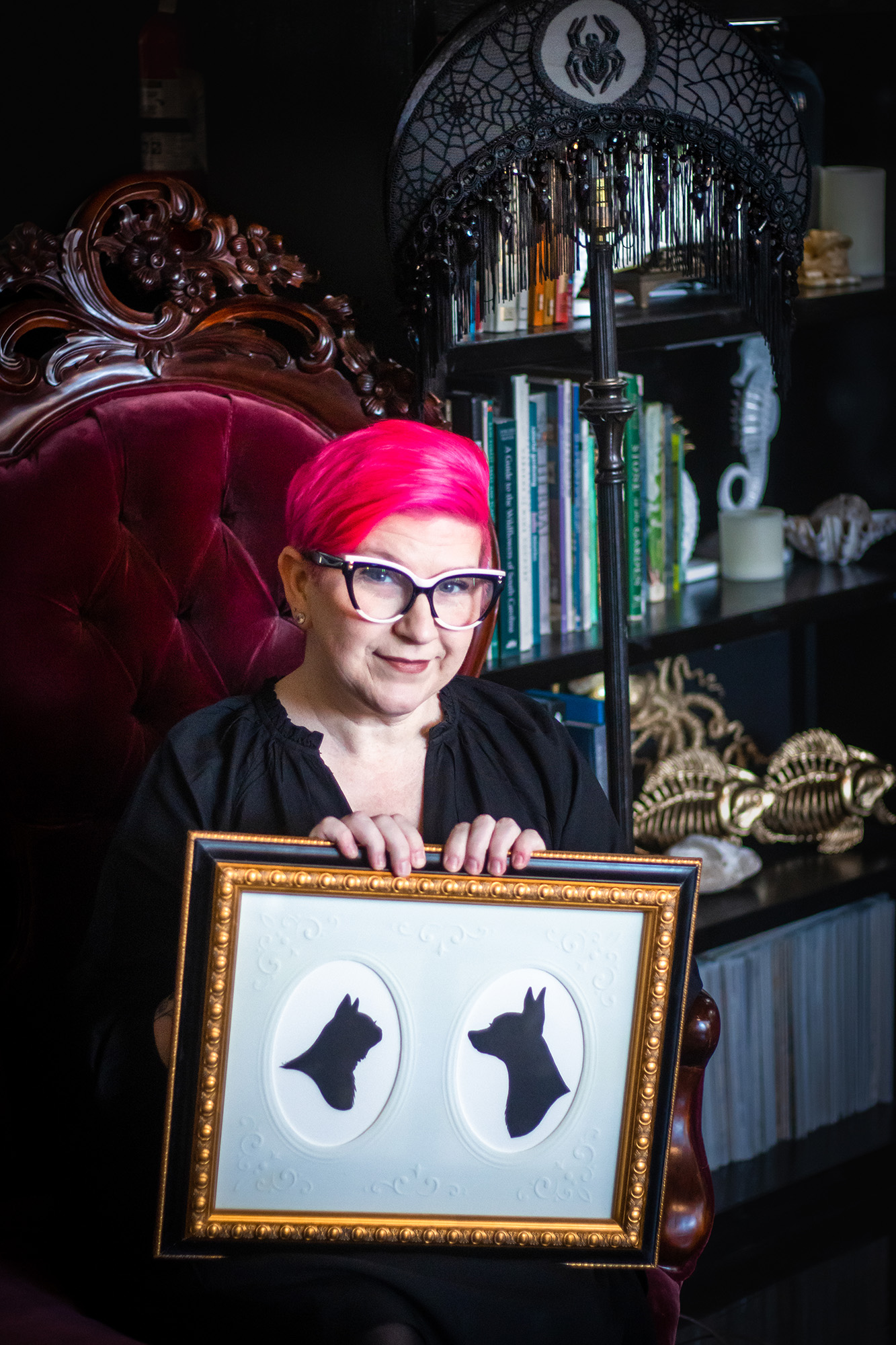 A Crafting Journey Begins…
After years of pursuing the perfect way to contain her needlework, Renee proclaimed, "I want it, so I shall create it!" Working with and merging different patterns and styles, she finally created her version of magic that would be her new crafting adventure… The Stitch n' Go Case!
After sharing this extraordinary object with other crafters, she realized the need and, thus, The Golden Familiars was born. Named after her animals – her familiars – the new crafting business aims to help other crafters alike. As an advocate of mental health management, Renee was overcome with joy when she found a way to help the crafting community and herself through the wonders of creating.
Now, she is guided by her familiars as she continues her quest.

Why the Golden Familiars?
We wholeheartedly believe that our products should be uniquely handmade with the highest level of detail that you cannot find mass produced in stores. Your product will be perfectly crafted for you with love and integrity.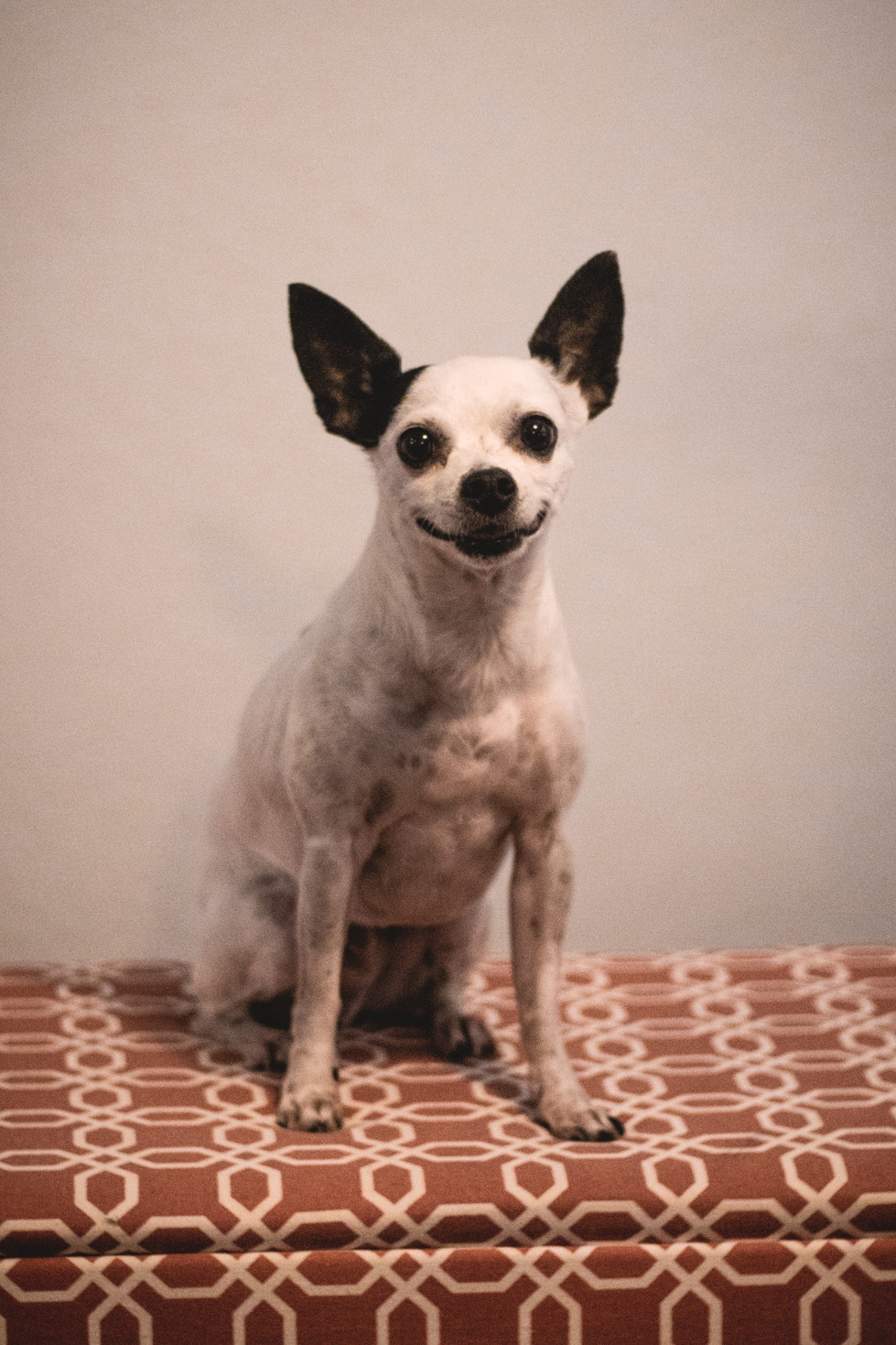 Maestro is a male, rescue chihuahua/terrier mix. He is a registered AKC Canine Good Citizen and therapy dog with Therapy Dogs International. He and Renee visit local hospitals, where he provides love and smiles to patients and staff. Maestro loves car rides, giving kisses, and naps on the heating pad.
His favorite foods are cheese, bananas, apples, and peanut butter. His favorite toy is the BOB-A-LOT, and he knows many tricks. He has even been in a musical! His dislikes include marshmallows, squirrels in his backyard, and being chased around the house by his brother, Salem.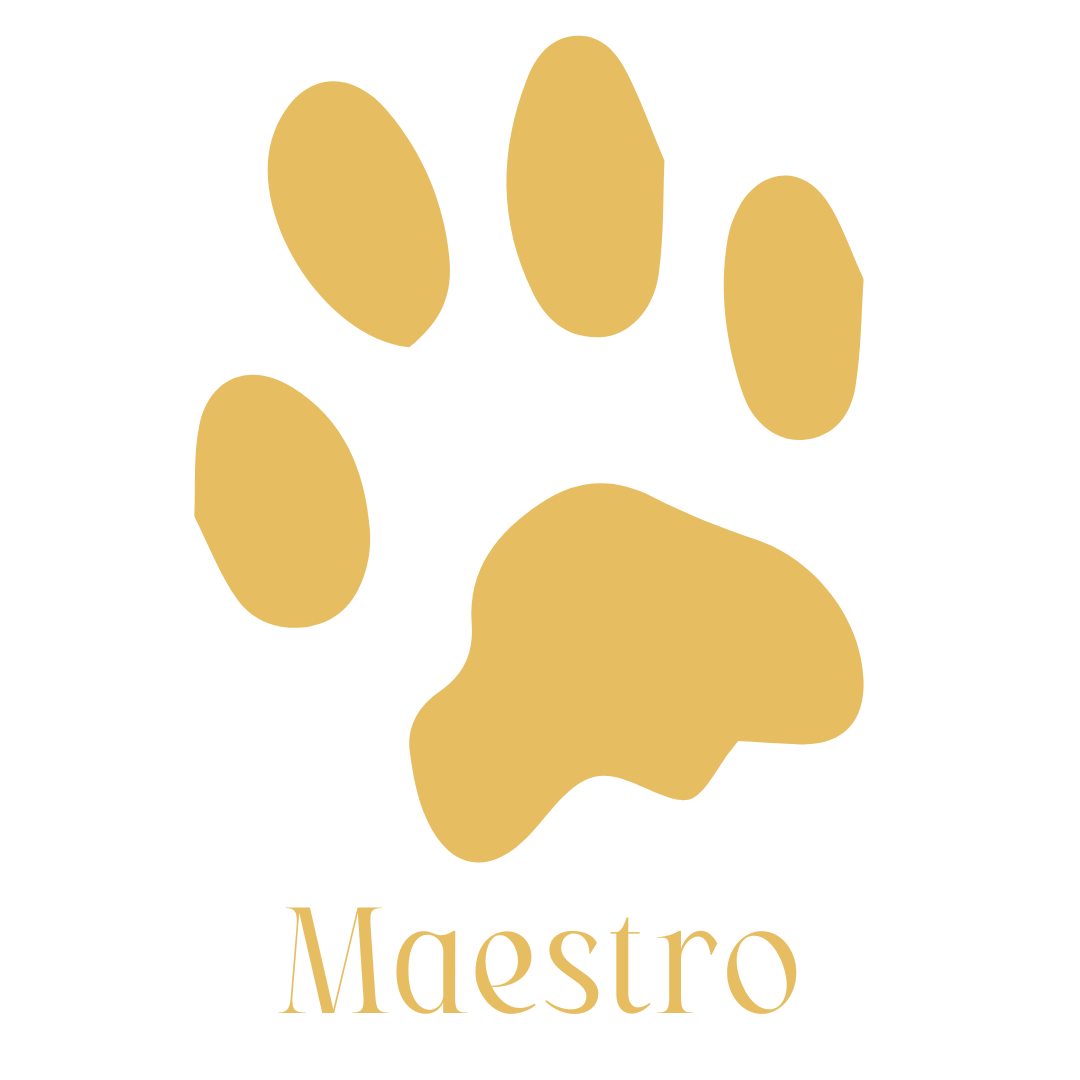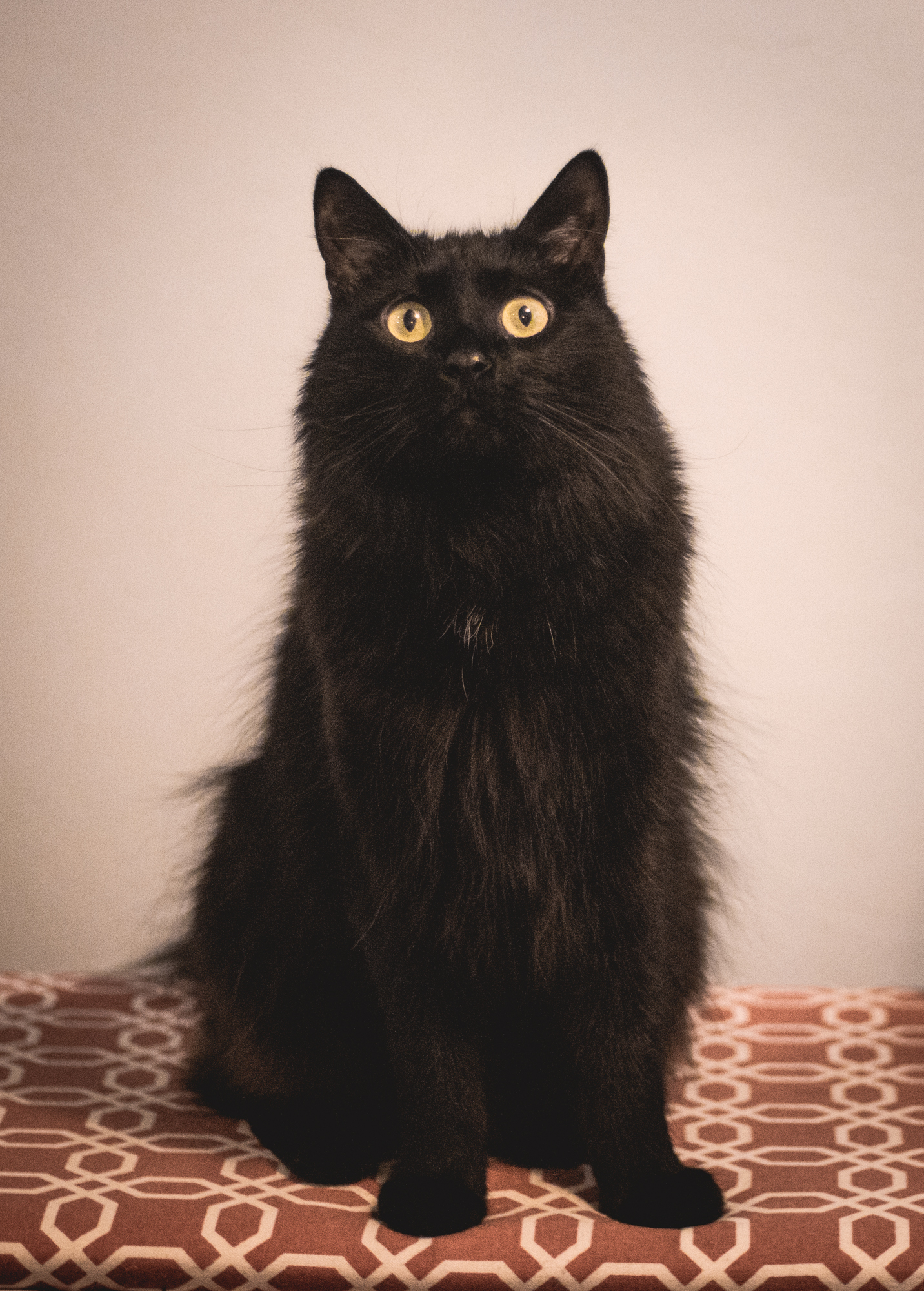 Salem is a male rescue kitty adopted during 2020 quarantine. His nickname is Silly Salem because he is simply that….silly. He is very vocal and likes taking baths. He loves running on his exercise wheel (yes, he has an exercise wheel) and stealing the heating pad from Maestro.
He also enjoys racking up vet bills for his mom. He will eat just about anything but really enjoys hummus. His dislikes include the vacuum cleaner, pickles, and Maestro not wanting to play with him.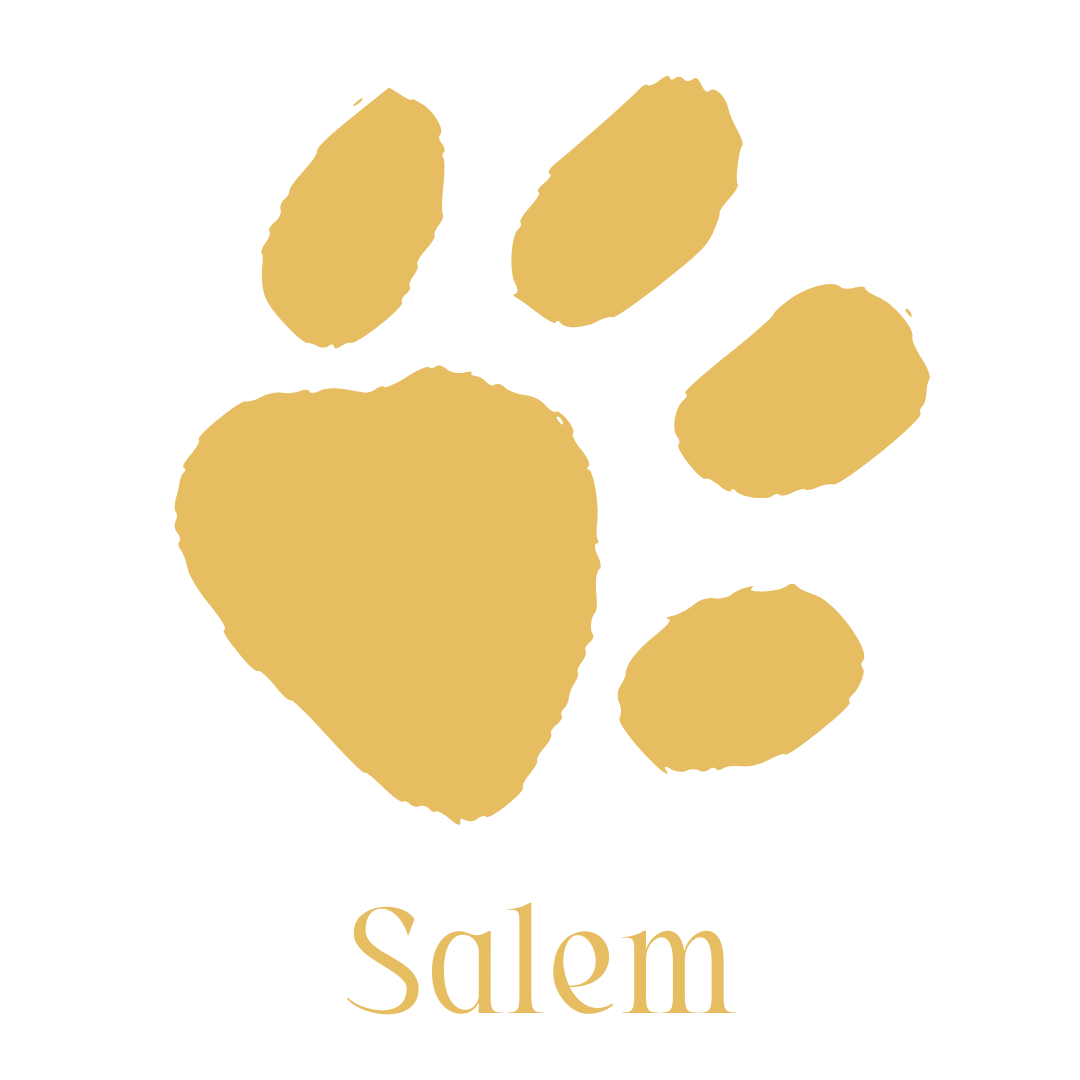 About the Crafter
(HWIC) Head Witch in Charge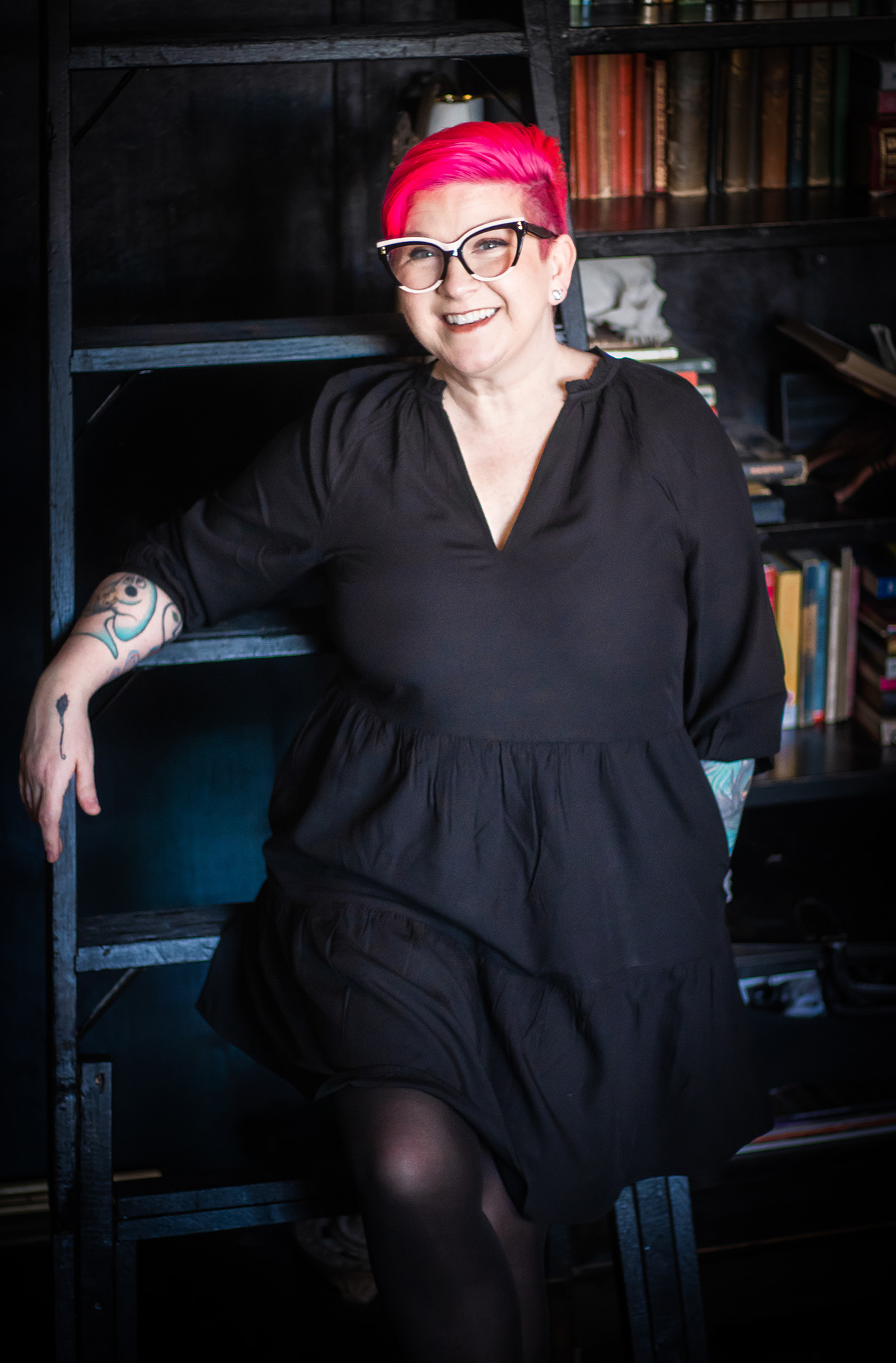 Renee, a Scorpio, born 2 days before Halloween, has always had a love for all things spooky and creepy.
She is an award-winning crafter whose talents showcase her creativity in crafting, needlework, painting, and other forms of handmade beauty. She received her Bachelor's and Master's degrees in music and enjoyed touring professionally and singing on cruise ships before settling in Oklahoma City, where she is a private vocal instructor, singer, and actress.
If she is not teaching, she is most likely crafting something spooky or spending time with her familiars, Maestro and Salem.